At Gigani Aromas, a combination of R&D and technology is the backbone of our product development process. Our state-of-the-art equipment and experienced team help to derive best fragrance and flavour performance
Our state-of-the-art laboratory has advanced features which are:
Here the team creates samples in which the fragrance and / or flavour has been incorporated. You can sample the taste and aroma in the finished product.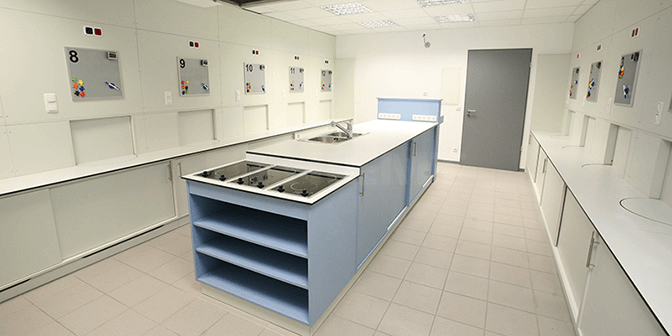 Here, our perfumers and flavourists create new fragrances from thousands of aromatics and essences. They compound aroma ingredients with essential oils and specialty bases to create the perfect fragrance or flavour for your product.
Our team and customers come together here to sample and discuss the flavours and scents which are going to be used in the product. This room is completely sealed off so that even the most delicate fragrance notes can be evaluated